A deadly wreck in Etowah County is now being investigated as a murder case.
A 21-year-old Boaz man has been arrested on sodomy charges involving a 15-year-old male victim.
State troopers say two teenagers killed in a crash Saturday night in Blount County were not wearing seatbelts.
A convicted child killer on Alabama's death row is going to get a retrial after an appeals court overturned his conviction.
The National Weather Service has completed a survey in northern Etowah County and found damage in the Sardis City area associated with an EF-1 tornado.
People across 18 counties in Alabama worked Tuesday to cleanup widespread damage caused by a line of severe thunderstorms Monday that left thousands of people without power.
The Etowah County Sheriff's Office says they have charged a Boaz man with a domestic violence related offense.
The Etowah County Sheriff's Department says they have charged a man with multiple theft offenses...
A Boaz man has been charged with theft and burglary after a homeowner allegedly caught him trying to steal jewelry, officials say.
The Etowah County Sheriff's Office says they have arrested and charged a man in connection to multiple thefts...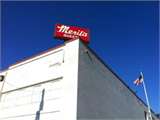 Good afternoon from Janet Hall in the FOX6 Newsroom. Here are some of the stories we're working on today.  No Twinkies…no job! The Hostess Company that makes Twinkies is shutting down. That's leaving
This week's story takes us to Sardis City in Etowah County for a visit with Bama Bucks.
A Boaz man accused of breaking into three churches in Etowah County has been charged with theft and burglary.
A Boaz woman has pleaded guilty to a charge of felony murder in the 2006 death of her five-year-old son.
Gadsden Police and Etowah County investigators want to hear from you, if your car was burglarized in that area in the last six months.